Responsible Conduct of Research and Related Policy Issues
​A Discussion of Scientific Research Ethics for Students, Post-doctoral Scientists and Fellows, and other Junior Investigators at the Columbia University Irving Medical Center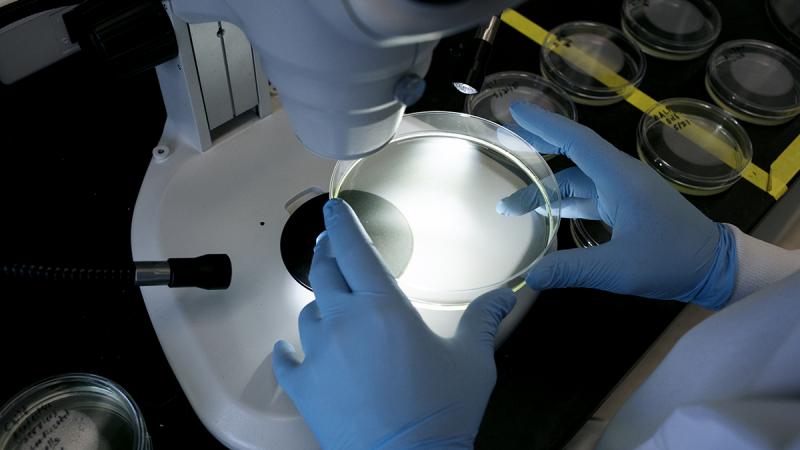 This course explores a variety of ethical and policy issues that arise during the conduct of basic, translational, epidemiological, and clinical biomedical research. The course's philosophy is to facilitate and encourage students to engage with Columbia faculty members who can speak from their own experience on ethical questions that can arise during the conduct of scientific research.
Class presenters include Chairs of Institutional Review Boards, the Director of the Institute of Comparative Medicine, as well as faculty who are directly involved with these issues. The goal of the course is to provide students, post-doctoral scientists and fellows, junior faculty, and other investigators with a knowledge base as well as practical advice on ethical and policy issues.
Topics addressed include:
Research misconduct, as well as policies and procedures for addressing
Mentee-mentor relationship
Authorship practices and scientific publications
Research involving human participants/subjects
Data acquisition, ownership, sharing, management, and reproducibility
Use of laboratory animals in scientific research
Conflicts of interest
Peer review
Intellectual property and technology transfer
The role of scientists in society
Collaborative research
Partnerships with industry
The scientific method
Strategies for a successful research career
Conflict of commitment
Safe research environment
Promoting inclusive excellence in STEM
Course sessions include lectures, class discussion, and case studies. 
Graduate level - Course number: G4010, Call number: 16667, given yearly in the Spring term; One point/credit; Pass/Fail, grade determined by attendance, class participation, and a required essay. There are eleven 1-hour sessions per term.
This course is sponsored by the Department of Medicine and the Office of Graduate Affairs.    
Location and Time
All sessions are scheduled for Fridays, 1:00 PM - 2:00 PM.
All e-mail correspondence (e.g., scheduling updates) will be distributed via CourseWorks. Formally registered students should automatically have access to the course in CourseWorks. Those auditing should contact Dr. Jaime Rubin (JSR9@columbia.edu) requesting access.
Sessions will be held in the Vagelos Education Center (VEC) Room 401.
DATE

TOPIC

SPEAKER

Jan 20, 2023

Mentorship

Dr. Arthur Palmer

Jan 27, 2023

The Scientific Method

Dr. Stuart Firestein

Feb 3, 2023

Responsible Conduct of Research - What Is It?

Dr. Jaime Rubin

Feb 10, 2023

Science at a Crossroads: Time for Reform

Dr. Arturo Casadevall
Bloomberg School of Public Health
Johns Hopkins University
acasadevall@jhu.edu

Feb 17, 2023

Strategies for a Successful Research Career

Dr. Donald Landry

Feb 24, 2023

Humane and Responsible Use of Laboratory Animals in Scientific Research

Dr. Mary Jo Shepherd

Dr. Brian Karolewski

Mar 3, 2023

Data Management, Sharing, and Reproducibility

Dr. Peter Sims

Mar 10, 2023

Research with Industry Partners/Intellectual Property/Technology Transfer/Conflict of Interest

Dr. Joan Martinez

Mar 24, 2023

Successful Approaches for Promoting Inclusive Excellence in STEM

Dr. Michael Summers

University of Maryland, Baltimore County

Mar 31, 2023

Research with Human Subjects/Participants

Ms. Brenda Ruotolo

April 14, 2023

Authorship, Publications, and Peer Review

Ms. Efe Gizem
Directors
Dr. Jaime S. Rubin
Professor of Medical Sciences (in Medicine) at CUIMC
Vice Chair for Investigator Development
Department of Medicine
630 West 168th Street
PH 8 West, Room 891
New York, NY 10032
Tel: 212 342-3184
Email: jsr9@columbia.edu
Dr. Arthur G. Palmer III
Associate Dean for Graduate Affairs
Robert Wood Johnson Jr. Professor
Dept. of Biochemistry & Molecular Biophysics
Tel: 212 305-8675
Email: agp6@cumc.columbia.edu
Ms. Gizem Efe
Teaching Assistant
Email: ge2215@cumc.columbia.edu
Textbook
Macrina, Francis L. Scientific Integrity: Text and Cases in Responsible Conduct of Research, 4th ed. ASM Press, 2014. Paperback. $65.00. ISBN 978-1555816612. Additional resource material (e.g., case studies) for each session will be distributed in class or via Courseworks. 
Registration
This course attracts class participants from diverse educational and research training programs. Directors of these research training programs and/or research Mentors decide on the didactic training of their trainees/mentees.
Columbia University faculty, post-doctorate fellows/scientists, students, and staff are welcome to audit the course. Those wishing documentation of successfully completing all course requirements should formally register. The Columbia University transcript serves as this documentation. No other documentation will be provided.  Class participants should clarify with their individual research training Program Director or research Mentor on whether they are required to obtain documentation on successfully completing all course requirements (e.g., attendance, essay). The Course Directors are unable to make this determination for class participants [e.g., those supported by NIH training grants (T's), individual fellowships (F's), or career development awards (K's)]. Directors and Mentors of these pre-doctoral, postdoctoral, and junior faculty research training programs may wish to augment the course with additional requirements, including small group discussion sessions, or provide "refresher" training involving individual training program faculty. This course may not be taken twice (whether registered or auditing); i.e., it may not be taken initially and then subsequently years later as a "refresher".
Class participants who are already enrolled in a Columbia University degree granting program should register for "Responsible Conduct of Research and Related Policy Issues" (G4010) similar to their other Spring term classes. All others should contact:
Dr. Yinghui Mao
Assistant Dean for Graduate Affairs
ym2183@cumc.columbia.edu
Sessions
Suggested text: Macrina, F.L. Scientific Integrity. Chapter 11.

Broderick NA, Casadevall A. Gender inequalities among authors who contributed equally. Elife. 2019 Jan 29;8. pii: e36399. doi: 10.7554/eLife.36399. https://www.ncbi.nlm.nih.gov/pubmed/30698140
Landry DW, Zucker HA. Embryonic death and the creation of human embryonic stem cells. J Clin Invest. 2004 Nov;114(9):1184-6. Full text of article

Landry DW, Oliver JA. Insights into shock. Sci Am. 2004 Feb;290(2):36-41.

Landry DW, Oliver JA. The pathogenesis of vasodilatory shock. N Engl J Med. 2001 Aug 23;345(8):588-95. Full text of article

Landry DW. Immunotherapy for cocaine addiction. Sci Am. 1997 Feb;276(2):42-5.

Landry DW, Levin HR, Gallant EM, Ashton RC Jr, Seo S, D'Alessandro D, Oz MC, Oliver JA. Vasopressin deficiency contributes to the vasodilation of septic shock. Circulation. 1997 Mar 4;95(5):1122-5. Full text of article

Landry DW, Zhao K, Yang GX, Glickman M, Georgiadis TM. Antibody-catalyzed degradation of cocaine. Science. 1993 Mar 26;259(5103):1899-901. Full text of article
Suggested text: Macrina, F.L. Scientific Integrity. Chapters 9. and 11
Suggested text: Macrina, F.L. Scientific Integrity. Chapter 4.