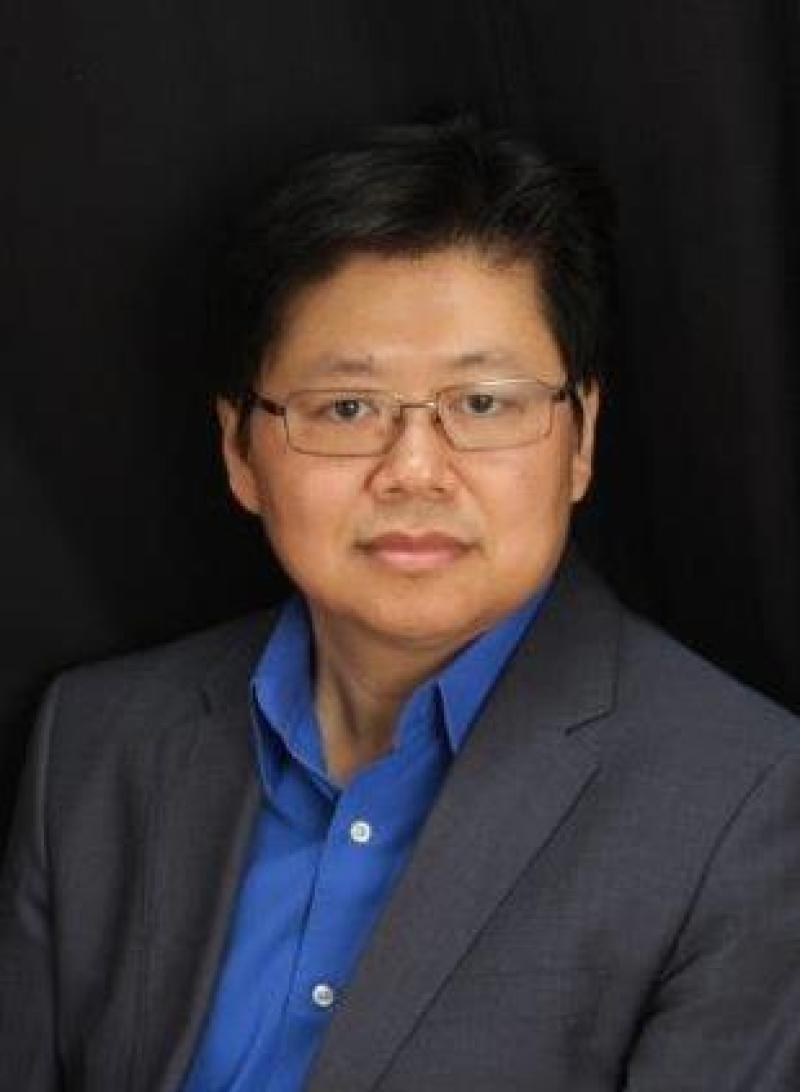 Overview
Academic Appointments
Professor of Pathology and Cell Biology (in the Institute For Cancer Genetics)
Dr. Gu is recognized internationally for the pioneering contributions to the regulation of p53-mediated tumor suppressor function. The research of his laboratory has also made significant impacts in establishing two major basic concepts in biochemistry. The first one is that reversal acetylation of non-histone proteins is important for controlling its activities . The second concept is that ubiquitination is reversible and that deubiquitination is a critical step for modulating protein stability .
Email: wg8@cumc.columbia.edu
Credentials & Experience
Education & Training
BS, 1986 biology, Peking University (China)
PhD, 1995 Molecular Medicine, Columbia University College of Physicians and Surgeons
Fellowship: 1998 Rockefeller University
Honors & Awards
Honors and Awards
1995             Columbia University Dean's Award for Outstanding Research Achievement.
1995-1998    Life Science Research Foundation Fellowship for Advanced Cancer Studies.
1999-2000    America Cancer Society Award
2000-2002    Avon Scholar Award
2001-2005    Irma T. Hirschl Trust Award
2001-2006    Leukemia & Lymphoma Society Scholar
2006           The Stohlman Scholar
2007-2011   Ellison Medical Foundation Senior Scholar in Aging
      2012            President's Research Seminar at MSKCC (Memorial Sloan-Kettering Cancer Center)
      2012            The Frontiers Lecture at Case Western Reserve University
      2014            Annual George Adrouny Memorial Lecture at Tulane University
      2016            Elected Fellow for AAAS (The American Association for the Advancement of Science)
Research
Research Interests
P53 in tumor suppression and aging
Grants
REGULATION OF P53 ACETYLATION AND DEACETYLATION IN TUMORIGENESIS. (Federal Gov)

Dec 1 2019 - Nov 30 2024
P53 ACETYLATION IN FERROPTOSIS AND TUMOR SUPPRESSION (Federal Gov)

Dec 1 2017 - Nov 30 2022
MECHANISMS OF TARGETING ONCOPROTEIN SET IN TUMOR SUPPRESSION (Federal Gov)

Apr 1 2017 - Mar 31 2022
HAUSP INHIBITORS IN P53-WILD TYPE AND P53-MUTANT TUMORS (Federal Gov)

May 1 2015 - Apr 30 2021
REGULATION OF SLC7A11 BY P53 IN CANCER METABOLISM (Federal Gov)

Dec 1 2015 - Nov 30 2020
REGULATION OF MDMX STABILITY AND SUBCELLULAR LOCALIZATION BY UBIQUITINATION (Federal Gov)

Aug 14 2012 - Jul 31 2017
MOLECULAR PATHOGENESIS OF BASAL-LIKE BREAST CANCER (Federal Gov)

Jul 1 2002 - Aug 31 2015
MECHANISMS OF MDM2/MDMX IN REPRESSING P53 (Federal Gov)

Jan 1 2009 - Dec 31 2014
P53-MEDIATED TUMOR SUPPRESSION THROUGH TNFRSF14 REGULATION LYMPHOMA (Private)

Sep 1 2014 - Sep 30 2014
P53 REGULATORS AND EFFECTORS PROJECT 2 ANTI-REPRESSION MECHANISMS IN P53-MEDIATED STRESS RESPONSES (Federal Gov)

Sep 14 2010 - Jun 30 2014
SUBPROJECT FOR INSTITUTION # 08-8993 (Private)

Oct 1 2008 - Sep 30 2013
DYNAMIC ROLES OF HAUSP IN P53/MDM2 REGULATION (Federal Gov)

Jul 1 2007 - May 31 2013
MECHANISMS OF P53 ACTIVATION IN TUMOR SUPPRESSION (Federal Gov)

May 15 2003 - Apr 30 2013
DIABETES AND ENDOCRINOLOGY RESEARCH CENTER (Federal Gov)

May 1 2003 - Jan 31 2013
THE ROLE OF ARF-BP1 IN TUMORIGENESIS (Federal Gov)

Mar 24 2006 - Mar 31 2012
REGULATION OF SIRT1 IN STRESS RESPONSES AND AGING (Private)

Nov 1 2007 - Oct 31 2011