W. Ian Lipkin, MD
John Snow Professor of Epidemiology
Professor of Neurology
Professor of Pathology & Cell Biology
On the web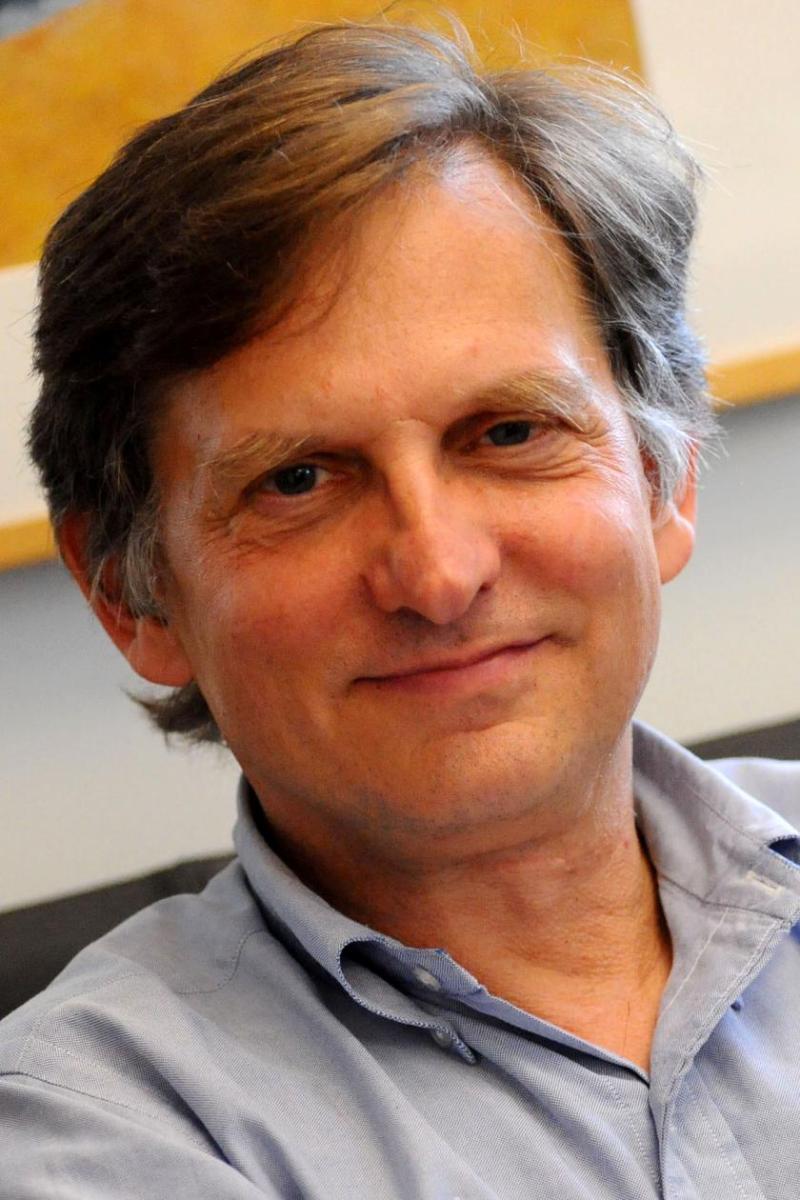 Overview
Dr. Lipkin has over 30 years of experience in diagnostics, microbial discovery and outbreak response. He has mentored and trained over 30 students and post-doctoral fellows and leads a workforce of over 65 principal investigators, post-doctoral fellows and research and support staff with expertise in sample and database management, bioinformatics, neurology_biostatistics, diagnostics, molecular biology, experimental pathology, serology, culture, animal models, and staged strategies for efficient pathogen discovery and proof of causation.
In the 1980s, Dr. Lipkin identified AIDS-associated immunological abnormalities and inflammatory neuropathy, which he showed could be treated with plasmapheresis, and demonstrated that early life exposure to viral infections affects neurotransmitter function. Dr. Lipkin was the first to use purely molecular methods to identify infectious agents. In 1999, he identified West Nile virus as the cause of encephalitis in North America. He developed MassTag PCR and Greenechip technology, two multiplex assays that have been used to identify and characterize more than 400 viruses, and was the first to use high throughput sequencing for pathogen discovery. In 2003, Dr. Lipkin established the Norwegian Autism Birth Cohort (ABC), the largest prospective birth cohort devoted to investigating gene-environment-timing interactions and biomarker discovery.
Dr. Lipkin serves as co-chair of the Steering Committee of the National neurology_biosurveillance Advisory Subcommittee and as Director of the Northeast Biodefense Center and the World Health Organization (WHO) Collaborating Center on Diagnostics, Surveillance and Immunotherapeutics for Emerging Infectious and Zoonotic Diseases, the only academic WHO Center focused on diagnostics and discovery. He has ongoing collaborations and projects with the Centers for Disease Control, National Institutes of Health, USAID PREDICT, US Department of Agriculture, US Food and Drug Administration, Agilent Technologies, Pfizer, Roche 454 Life Sciences, the Bill and Melinda Gates Foundation, Google.org, Institut Pasteur, and OneHealth Alliance.
His honors include the National Alliance for Research on Schizophrenia and Depression Young Investigator Award, Fellow of the New York Academy of Sciences, Distinguished Lecturer of the Nation Center for Infectious Diseases, Honorary and Founding Director of the Beijing Center for Infectious Diseases, Fellow of the American Society for Microbiology, Fellow of the Wildlife Conservation Society, Fellow of the American Association for the Advancement of Science, and Member of the Association of American Physicians. He has been featured by the New York Times, the Los Angeles Times, Discover Magazine, Nature Medicine, the History Channel, National Geographic, National Public Radio, Wired, the Huffington Post, This Week in Virology, WNYC, and Steven Soderbergh's upcoming film Contagion.
Email: wil2001@cumc.columbia.edu
Academic Appointments
John Snow Professor of Epidemiology
Professor of Neurology
Professor of Pathology & Cell Biology
Administrative Titles
Director, Center for Infection and Immunity, Mailman School of Public Health
Credentials & Experience
Education & Training
BA, 1974 Sarah Lawrence College
MD, 1978 Rush University
Residency: 1981 University of Washington
Residency: 1984 University of California
Committees, Societies, Councils
Fellow, American Academy of Microbiology
Fellow, American Association for the Advancement of Science (AAAS)
Member, Association of American Physicians
Fellow, Infectious Disease Society of America
Fellow, American Academy of Neurology
Honors & Awards
Silverstein Lecturer, Northwestern University (2017)
Medel Medal, Villanova University (2014)
Drexel Prize in Translational Medicine (2013)
Senior Scholor in Global Infectious Diseases, Ellison Medical Foundation (2002)
Pew Scholar, Biomedical Sciences (1991)
Research
Research Interests
Chronic disease
Immunopathogenesis and infectious diseases
Infectious diseases
Selected Publications
Lipkin WI. "The Known Knowns, the Known Unknowns, and the Unknown Unknowns of COVID-19". The Bulletin of Atomic Scientists. July 21, 2021.
Briese T, Kapoor A, Mischra N, Jain K, Kumar A, Jabado OJ, Lipkin WI (2015) Virome-capture-sequencing (VirCapSeq) enables sensitive viral diagnosis and comprehensive virome analysis. mBio. Sep 22; 6(5):e01491-15.
Alagaili AN, Briese T, Mishra N, Kapoor V, Sameroff SC, de Wit E, Munster VJ, Hensley LE, Zalmout IS, Kapoor A, Epstein JH, Karesh WB, Daszak P, Mohammed OB, Lipkin WI (2014) Middle East respiratory syndrome coronavirus infection in dromedary camels in Saudi Arabia. mBio, 5(2):e00884-14.
Lipkin WI (2013) The changing face of pathogen surveillance and discovery. Nature Rev Microbiol, 11: 133.
Anthony SJ, Epstein JH, Murray KA, Navarrete-Macias I, Zambrana-Torrelio CM, Solovyov A, Ojeda-Flores R, Arrigo NC, Islam A, Khan SA, Hosseini P, Bogich TL, Olival KJ, Sanchez-Leon MD, Karesh WB, Goldstein T, Luby SP, Morse SS, Mazet JAK, Daszak P, Lipkin WI (2013) A strategy to estimate unknown viral diversity in mammals. mBio, 4:5 e00598-13
Alter HJ, Mikovits JA, Switzer WM, Ruscetti FW, Lo SC, Klimas N, Komaroff AL, Montoya JG, Bateman L, Levine S, Peterson D, Levin B, Hanson MR, Genfi A, Bhat M, Zheng H, Wang R, Li B, Hung GC, Lee LL, Sameroff S, Heneine W, Coffin J, Hornig M, Lipkin WI (2012) A multicenter blinded analysis indicates no association between chronic fatigue syndrome/myalgic encephalomyelitis and either xenotropic murine leukemia virus-related virus or polytropic murine leukemia virus. mBio, 3: e00266-12.
Cox-Foster DL, Conlan S, Holmes EC, Palacios G, Evans JD, Moran NA, Quan PL, Briese T, Hornig M, Geiser DM, Martinson V, vanEngelsdorp D, Kalkstein AL, Drysdale A, Hui J, Zhai J, Cui L, Hutchison SK, Simons JF, Egholm M, Pettis JS, Lipkin WI (2007) A metagenomic survey of microbes in honey bee colony collapse disorder. Science. Oct 12;318(5848):283-7.
Briese T, Jia X-J, Huang C, Grady LJ, Lipkin WI (1999) Identification of a Kunjin/West Nile-like flavivirus in brains of New York encephalitis patients. Lancet, 354: 1261.
Lipkin WI, Travis GH, Carbone KM, Wilson MC (1990) Isolation and characterization of Borna disease agent cDNA clones. Proc Natl Acad Sci USA, 87: 4184.
Lipkin WI, Parry G, Kiprov D, Abrams D (1985) Inflammatory neuropathy in homosexual men with lymphadenopathy. Neurology, 35: 1479.
Global Health Activities
Gene Environment Interactions in an Autism Birth Cohort, Norway: Dr. Lipkin is principal investigator of a prospective birth cohort of 100,000 women, their children and partners focused on determining the epidemiology, natural trajectory of disease, and pathogenesis of autism spectrum disorders.
SARS Outbreak Training and Treatment, China (People's Republic of): At the height of the 2003 SARS outbreak, Dr. Lipkin traveled to the People's Republic of China at the invitation of WHO, the Chinese Minister of Science and Technology, and the Vice President of the Chinese Academy of Science, hand-carrying 10,000 test kits to Beijing and trained clinical microbiologists on the proper usage.
MERS Outbreak Evaluation, Saudi Arabia: Dr. Lipkin was the first external investigator to be invited by the Ministry of Health in Saudi Arabia to assist in identifying reservoirs and vectors for transmission of the MERS coronavirus.
Urban Health Activities
Pathogen Surveillance in NYC Rodents: Primary investigator on project to determine the microflora of rats and mice in proximity to densely populated and high traffic areas in New York City.