Martin Picard, PhD
Associate Professor of Behavioral Medicine (in Psychiatry and Neurology)
On the web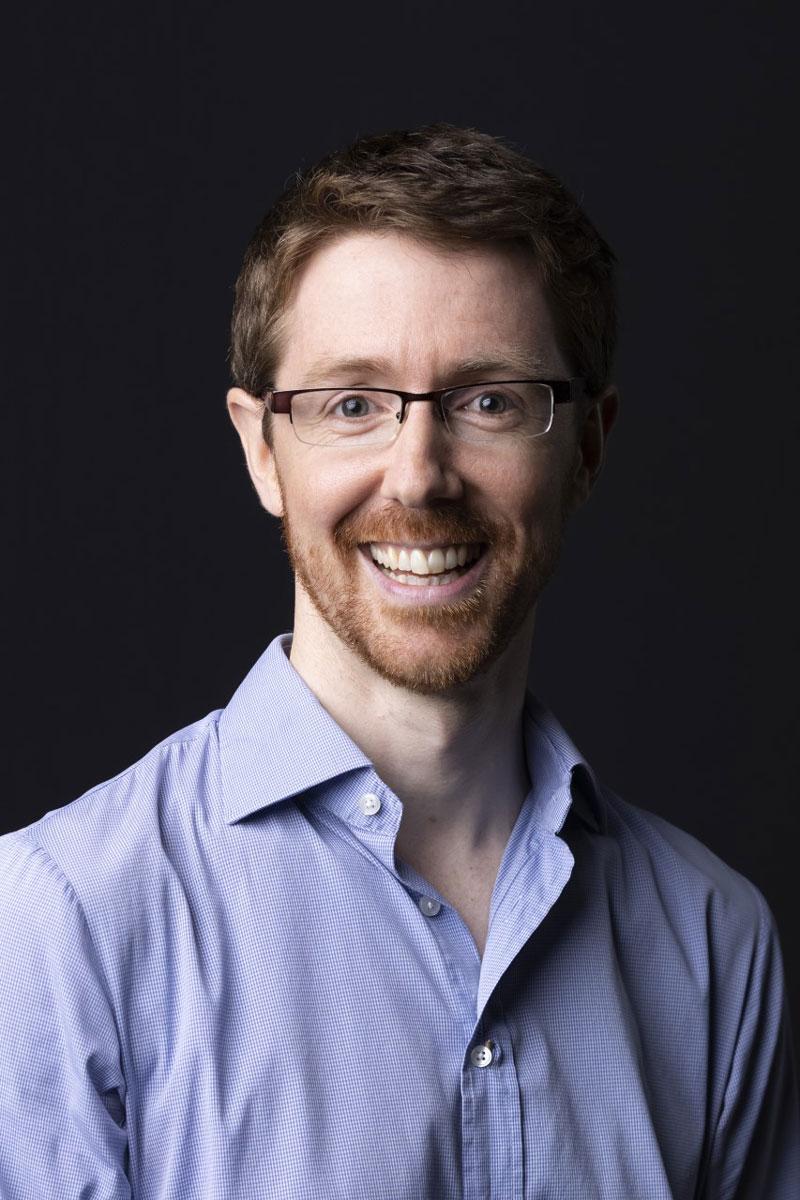 Overview
Martin Picard, PhD received his BSc Honours in neuroimmunology, and PhD in mitochondrial biology of aging at McGill University. He then moved to the University of Pennsylvania for a postdoctoral fellowship in the Center for Mitochondrial and Epigenomic Medicine with Doug Wallace. There, he worked on mitochondria-mitochondria interactions, mitochondrial reprogramming of the nuclear (epi)genome, and mitochondrial stress pathophysiology along with Bruce McEwen at the Rockefeller University. He joined the faculty of Columbia University in 2015.
Dr. Picard directs the Mitochondrial Psychobiology Group at CUIMC, which investigates organelle-to-organism communication linking the human experience with molecular and energetic processes inside mitochondria. His laboratory has identified novel membrane structures for mitochondrial communication in rare mitochondrial diseases, showed that cell-free mitochondrial DNA (cf-mtDNA) is a psychological stress-inducible molecule detectable in blood and saliva, and developed a mitochondrial health index (MHI) to study the mind-mitochondria connection in immune cells and brain tissue. His group also has established that human hair greying is reversible and linked to life stress, and developed a longitudinal cellular lifespan model that recapitulates trajectories of human epigenetic aging and allostatic load in vitro. Dr. Picard's translational research program has contributed to defining the diversity of mitochondria across the brain and body, and to longitudinally examining the link between stress, energy expenditure, and the rate of aging at the cellular level.
With their collaborators, investigators and trainees in the Mitochondrial Psychobiology Group combine clinical, cellular, and computational approaches to understand how energetic processes and perturbations within mitochondria interact with key brain-body processes that shape aging biology and sustain human health. Moving beyond the disease focus of biomedicine, Dr. Picard co-leads a Science of Health initiative aiming to define and quantify individualized health states, a necessary step to accelerate the transition towards sustainable healthcare over the next century.
Research on the link between energy, stress, and health from the Mitochondrial Psychobiology Group has been covered in The New York Times, Scientific American, The New Yorker, and on TEDx.
Laboratory website:
www.picardlab.org
Academic Appointments
Associate Professor of Behavioral Medicine (in Psychiatry and Neurology)
Administrative Titles
Columbia Translational Neuroscience Initiative (CTNI) Scholar
Credentials & Experience
Education & Training
PhD, 2012 Mitochondrial biology of aging, McGill University
Fellowship: 2015 University of Pennsylvania
Honors & Awards
2015 Fellow, Gray Matters at Columbia
2017 Research Fellow, Columbia University Aging Center
2017 Herbert Irving Scholar, Columbia Irving Institute (2017-2020)
2019 Neal E Miller New Investigator Award, ABMR
2019 NIH Rising Stars Lecture, NIH
2021 FABBS Early Career Impact Award, FABBS
2023 Herbert Weiner Early Career Award, APS
2023 Nathan W Shock Memorial Lecture, NIH/NIA
Research
Research Interests
Aging
Brain Energetics
Mitochondrial Disease
Mitochondrial Omics and Computational Biology
Mitochondrial Psychobiology
Mitochondrial Signaling and Behavior
Stress Neuroendocrinology
Selected Publications
Trumpff, C, Monzel A, Sandi C, Menon V, Klein H-U, Fujita M, Lee AJ, Petyuk VA, Hurst C, Duong DA, Seyfried N, Wingo A, Wingo TS, Wang Y, Thambisetty M, Ferrucci L, Bennett DA, De Jager P, Picard M. Psychosocial experiences are associated with human brain mitochondrial biology.  Preprint: https://www.biorxiv.org/content/10.1101/2023.10.06.559575v1
Rosenberg A, Saggar M, Monzel AS, Devine J, Rogu P, Mosharov EV, Junker A, Sandi C, Dumitriu D, Anacker C, Picard M. Brain mitochondrial diversity and network organization predict anxiety-like behavior in mice. Nat Commun 2023; 14(1):4726
Sturm G, Karan KR, Monzel AS, Santhanam BS, Taivassalo T, Bris C, Duplaga SA, Cross M, Towheed A, Higgins-Chen A, McManus MJ, Cardenas A, Lin J, Epel ES, Rahman S, Vissing V, Grassi B, Levine M, Horvath S, Haller RG, Lanaers G, St-Onge MP, Wallace DC, Tavazoie S, Procaccio V, Kaufman BA, Seifert EL, Hirano H, Picard M. OxPhos defects cause hypermetabolism and reduce lifespan in cells and in patients with mitochondrial diseases. Commun Biol 2023; 6(1):22
Monzel AS, Enriques JA, Picard M. Multifaceted mitochondria: Moving mitochondrial science beyond function and dysfunction. Nat Metab 2023; 5(4):546-562
Bobba-Alves N, Sturm G, Lin J, Ware SA, Karan KR, Monzel AS, Bris C, Procaccio V, Lenaers G, Higgins-Chen A, Levine M, Horvath S, Santhanam BS, Kaufman BA, Hirano M, Epel ES, Picard M. Cellular allostatic load is linked to increased energy expenditure and accelerated biological aging. Psychoneuroendocrinol 2023; 155:106322
Picard M, Shirihai O. Mitochondrial signal transduction. Cell Metab 2022; 34(11):1620-1653
Trumpff C, Rausser S, Haahr R, Karan KR, Gouspillou G, Puterman E, Kirschbaum C, Picard M. Dynamic behavior of cell-free mitochondrial DNA in human saliva. Psychoneuroendocrinol 2022; 143:105852
Rausser S, Trumpff C, McGill MA, Wang W, Karan K, Mitchell A, Monk C, Segerstrom S, Reed R, Picard M. Mitochondrial phenotypes in purified human immune cell subtypes and cell mixtures. eLife 2021; 10:e70899.
Rosenberg A, Rausser S, Ren J, Mosharov EV, Sturm G, Ogden RT, Patel P, Soni RK, Lacefield C, Tobin DJ, Paus R, Picard M. Quantitative mapping of human hair graying and reversal in relation to life stress. eLife 2021; 10:e67437
Picard M, Sandi C. The social nature of mitochondria: Implications for human health. Neurosci Biobehav Rev 2021; 120(5):595-610
Trumpff C, Marsland AL, Basualto C, Martin JL, Carroll JE, Sturm G, Gu Z, Vincent A, Kaufman BA, Picard M. Acute psychological stress increases serum circulating cell-free mitochondrial DNA. Psychoneuroendocrinol 2019; 106:268-276
Picard M, McManus MJ, Gray J, Nasca C, Moffat C, Kopinsky P, Seifert E, McEwen BS, Wallace DC. Mitochondrial functions modulate neuroendocrine, metabolic, inflammatory and transcriptional responses to psychological stress. PNAS 2015; 112(48):E6614-23