Iva S. Greenwald, PhD
Professor of Biological Sciences (Columbia University)
Professor of Biochemistry and Molecular Biophysics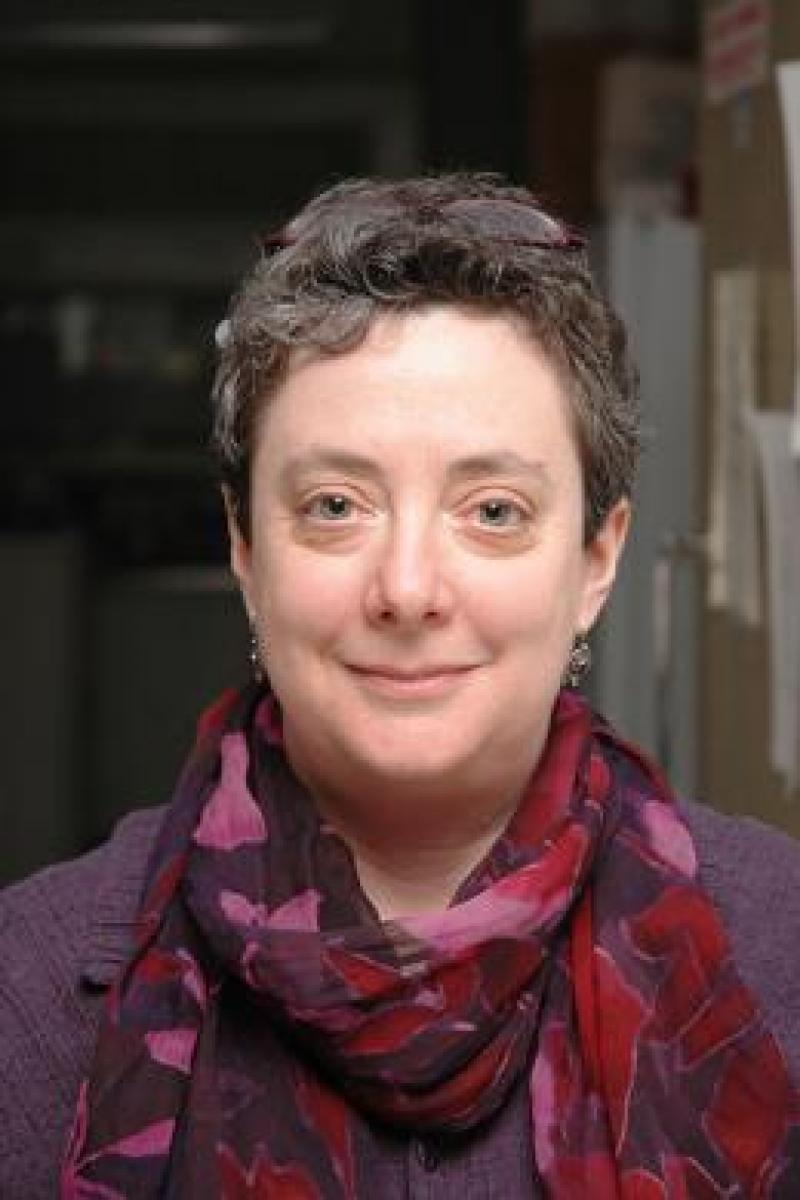 Overview
Dr. Iva Greenwald received her Ph.D. from MIT in 1982 and conducted postdoctoral research at the MRC Laboratory of Molecular Biology from 1983-1986. From 1986-1992 she was on the faculty of Princeton University, where she achieved the rank of Associate Professor with tenure in 1991. She moved to the Dept. of Biochemistry and Molecular Biophysics at Columbia University in 1993, and was appointed to the rank of Professor in 1995. She also held a joint appointment in the Dept. of Genetics and Development at Columbia from 2009-2015. Since 2016, Dr. Greenwald has had a primary appointment in the Dept. of Biological Sciences on the Morningside Campus, where her lab is currently located, while retaining a secondary appointment in the Dept. of Biochemistry and Molecular Biophysics. Her honors include election to the National Academy of Sciences (USA) and the American Academy of Arts and Sciences, both in 2005, and she is currently a member of the Editorial Board and Publications Committee of the Proceedings of the National Academy of Sciences and Editor-in-Chief of WormBook in GENETICS.
Dr. Greenwald elucidated fundamental properties of the LIN-12/Notch signaling system, including its role in binary regulation of diverse cell fates, the importance of feedback mechanisms in lateral specification, the sequence and potential function of LIN-12/Notch as a receptor, the novel mechanism of signal transduction and the essential role of gamma-secretase in signal transduction. She has also identified new genes that modulate LIN-12/Notch activity in development and disease, and discovered different modes of regulation and crosstalk of LIN-12/Notch with other signaling pathways.
Academic Appointments
Professor of Biological Sciences (Columbia University)
Professor of Biochemistry and Molecular Biophysics
Credentials & Experience
Honors & Awards
1983 Jane Coffin Childs Memorial Fund Postdoctoral Fellow
1986 NIH Postdoctoral Fellow
1987 Searle Scholar
1988 DuPont Young Faculty Award
1998 Promising Investigator Award, Metropolitan Life Foundation
2005 Elected to the American Academy of Arts and Sciences
2005 Elected to the U.S. National Academy of Sciences
2012 Senior Scholar Award, Ellison Medical Research Foundation
Howard Hughes Medical Institute: Alumni
Research
Cell-cell interactions, signal transduction, and cell fate choice; genetic and molecular studies of C. elegans development.
Research in my laboratory is unified by my belief in the "awesome power of C. elegans genetics to identify and illuminate conserved mechanisms that mediate cell-cell interactions in animal development. Much of our work is concerned with LIN-12/Notch, one of the major signaling systems for specifying cell fate during animal development. Mutations in core components and modulators of the LIN-12/Notch signaling system have been implicated in cancer, Alzheimer's disease, and developmental diseases and syndromes. Using C. elegans , we study how LIN-12/Notch signaling is modulated during normal development and identify potential ways it may be modulated to combat disease.
We are currently investigating the fundamental logic and molecular events that govern how multipotential cells make cell fate decisions; using sensitive and specific suppressor and enhancer screens to identify new, conserved modulators of LIN-12/Notch and other signaling pathways with potential disease relevance; and studying cell fate programming and reprogramming during organogenesis and in alternative life histories.
.
Research Interests
cell-cell interactions and cell fate specification
integration of signaling events in development
LIN-12/Notch signaling and its modulation
organogenesis
Grants
NEW MODES AND MECHANISMS OF NEGATIVE REGULATION OF LIN-12/NOTCH IN C. ELEGANS. ( Federal Government)
09/21/2015 - 06/30/2019
Selected Publications
1. de la Cova C, Townley R, Regot S, Greenwald I.: (2017) A Real-Time Biosensor for ERK Activity Reveals Signaling Dynamics during C. elegans Cell Fate Specification. Dev Cell. 2017 Sep 11;42(5):542-553.e4. doi: 10.1016/j.devcel.2017.07.014. Epub 2017 Aug 17.

2. Sallee MD, Littleford HE, Greenwald I.: (2017) A bHLH Code for Sexually Dimorphic Form and Function of the C. elegans Somatic Gonad. Curr Biol. 2017 Jun 19;27(12):1853-1860.e5. doi: 10.1016/j.cub.2017.05.059. Epub 2017 Jun 8.

3. Sallee MD, Greenwald I.: (2015) Dimerization-driven degradation of C. elegans and human E proteins. Genes Dev. 2015 Jul 1;29(13):1356-61. doi: 10.1101/gad.261917.115.
4. Karp, X. and Greenwald, I.: (2013) Control of cell-fate plasticity and maintenance of multipotency by DAF-16/FoxO in quiescent Caenorhabditis elegans . Proc. Natl. Acad. Sci. 110: 2181-2186.

5. de la Cova, C. and Greenwald, I.: (2012) SEL-10/Fbw7-dependent negative feedback regulation of LIN-45/Braf signaling in C. elegans via a conserved phosphodegron. Genes & Dev. 26 : 2524-2535.

6. Greenwald, I.: (2012) Notch and the awesome power of genetics. Genetics 191: 655-669.