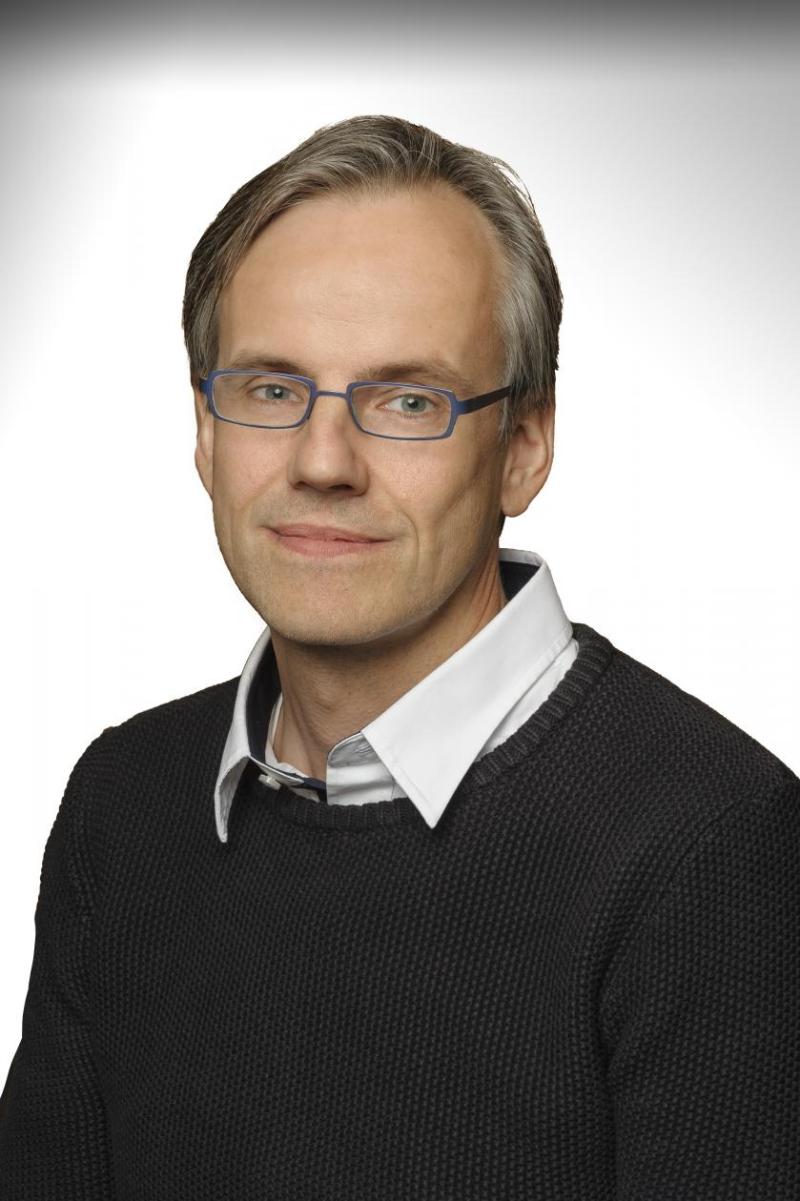 Overview
Academic Appointments
Associate Professor of Pathology & Cell Biology
Associate Professor of Neuroscience (in Neurology)
Associate Professor of Rehabilitation and Regenerative Medicine
Administrative Titles
Co-Director, Motor Neuron Center
Hynek Wichterle is an associate professor holding a joint appointment in the Departments of Pathology & Cell Biology and Neuroscience (in Neurology) at Columbia University Medical center. He received his M.S. degree from Charles University in Prague and his Ph.D. degree from The Rockefeller University. He trained at Columbia University, where he became assistant professor in 2004 and associate professor in 2012. He serves as a co-director of the Columbia Stem Cell Initiative and as a Vice-Chief of the Division of Regenerative Medicine in the Department of Rehabilitation & Regenerative Medicine.
Email: hw350@cumc.columbia.edu
Research
Cell Specification & Differentiation; Neural Degeneration & Repair; Stem Cell Biology
My laboratory models and studies the development of the nervous system in a culture dish.  We have pioneered some of the most efficient methods for the differentiation of pluripotent embryonic stem cells into specific subtypes of spinal motor neurons and interneurons in vitro. The process faithfully recapitulates normal embryonic development, providing a unique opportunity to study neural development at a biochemical level in a controlled environment outside of the embryo.
We combine the differentiation system with CRISPR based genome editing and with inducible transgene expression to decode transcriptional programs controlling progressive transitions from a pluripotent stem cell to a defined postmitotic neuron.  We assembled a global map of genomic regulatory elements controlling motor neuron expression program. Our ultimate goal is to decipher the syntax and grammar of the "language" used by transcription factors to specify neuronal cell identity during embryonic development.
The lab also capitalizes on the unlimited source of spinal neurons to study molecular processes underlying neuronal maturation, synapse formation, and neuronal aging and degeneration. We are using both mouse and human pluripotent stem cells to model motor neuron degenerative diseases, such as amyotrophic lateral sclerosis (ALS or Lou Gehrig's disease), with the goal of discovering new drugs that promote motor neuron survival.
Research Interests
Neural Degeneration and Repair
Cell Specification and Differentiation
Stem Cell Biology
Cellular/Molecular/Developmental Neuroscience
Grants
TRANSCRIPTIONAL CONTROL OF MOTOR NEURON MATURATION (Federal Gov)

Mar 1 2020 - Jan 31 2025
DISTAL ENHANCERS CONTROLLING MOTOR NEURON GENE EXPRESSION PROGRAM (Federal Gov)

Oct 1 2018 - Nov 30 2022
MULTIPLEX MODELING OF ALS WITH BARCODED HUMAN PLURIPOTENT STEM CELL LINES (Federal Gov)

Jul 1 2019 - Jun 30 2021
RNA REGULATORY NETWORKS IN MOTOR NEURON DEVELOPMENT AND FUNCTION (Federal Gov)

Jul 1 2015 - Apr 30 2021
CRISPR BASED SYSTEM FOR GENETIC SCREENING OF EMBRYONIC STEM CELL DIFFERENTIATION (NY State Gov)

Aug 1 2018 - Jul 31 2020
DEVELOPING NOVEL KINASE INHIBITOR DRUGS FOR THE TREATMENT OF AMYOTROPHIC LATERAL SCLEROSIS (Private)

Oct 1 2018 - Sep 30 2019
EVALUATION AND OPTIMIZATION OF ALSTERPAULLONE AS A THERAPEUTIC AGENT FOR ALS (Private)

Sep 15 2017 - Sep 14 2019
DEFINING THE TRANSCRIPTIONAL REGULATION OF MOTOR NEURON MATURATION IN VIVO AND IN VITRO (Federal Gov)

Sep 21 2017 - Aug 31 2019
SELECTIVE VULNERABILITY OF MOTOR NEURONS IN ALS - PHASE II (Private)

Apr 1 2016 - Mar 31 2019
DEVELOPING MOTOR-NEURON DRIVEN REPORTER INDUCED PLURIPOTENT STEM CELLS (IPSC) LINES (Private)

Oct 14 2016 - Oct 13 2018
MOTOR NEURON SELECTOR GENES AND MECHANISM OF THEIR ACTION (Federal Gov)

Sep 30 2017 - Sep 29 2018
CADHERIN-CATENIN BASED RECOGNITION IN SENSORY-MOTOR CONNECTIVITY (Federal Gov)

Sep 1 2013 - Jun 30 2018
THE ROLE OF PLD1 AND PLD2 IN NEURODEGENERATIVE PATHWAYS COMMON TO ALS AND AD (Private)

Mar 7 2016 - Mar 6 2018
STABLE SILENCING OF SPINAL MOTOR NEURON ENHANCERS BY TRANSIENTLY EXPRESSED NKX2.2 (Federal Gov)

Feb 1 2015 - Jan 31 2018
EXPLORING SYNAPTIC ABNORMALITIES THAT UNDERLIE HYPERACTIVITY IN A STEM-CELL DERIVED MODEL OF AMYOTROPHIC LATERAL SCLEROSIS (Federal Gov)

Jan 1 2016 - Dec 31 2017
PROSPECTIVE PURIFICATION OF ADULT STEM CELL ASTROCYTES (Federal Gov)

Sep 1 2011 - May 31 2017
IMPROVING DRUG SCREENING METHODS IN ALS AND IDENTIFYING THERAPEUTIC TARGETS (Private)

Apr 1 2016 - Mar 31 2017
GENOME-WIDE MAPPING OF TRANSCRIPTION FACTOR INTERACTIONS DURING STEM CELL TO MOTOR NEURON PROGRAMMING (Private)

Apr 1 2014 - Mar 31 2017
CHARACTERIZATION OF PHYSIOLOGICAL PHENOTYPES IN STEM CELL DERIVED ALS MOTOR NEURONS (Private)

Feb 1 2015 - Jan 31 2017
MOLECULAR MECHANISMS OF IDH1-MEDIATED GLIOMAGENESIS (Federal Gov)

Sep 30 2012 - Jan 31 2017
A CELL-BASED ASSAY TO IDENTIFY NEUROPROTECTIVE MOLECULES FOR THE TREATMENT OF AMYOTROPHIC LATERAL SCLEROSIS (Federal Gov)

Sep 30 2013 - Sep 29 2016
MICRORNA REGULATION OF ADULT NEURAL STEM CELLS (NY State Gov)

Mar 1 2013 - Feb 28 2016
OCULOMOTOR RESISTANCE IN ALS (Private)

Jan 1 2013 - Dec 31 2015
NOVEL THEREPEUTIC TARGETS IN ALS DEDUCED FROM MECHANISMS OF SELECTIVE MOTOR NEURON VULNERABILITY AND RESISTANCE (Private)

Dec 14 2012 - Dec 13 2015
REGULATING THE DIRECTED DIFFERENTIATION OF CNS AND PANCREATIC ISLET CELL POPULATIONS (NY State Gov)

Mar 1 2013 - Feb 28 2015
THE ROLE OF MIR-17~92 CLUSTER IN MOTOR NEURON DEGENERATION (Federal Gov)

May 1 2012 - Apr 30 2014
GENERATION AND CHARACTERIZATION OF AMYOTROPHI (Federal Gov)

Jul 1 2012 - Sep 30 2013
SPINAL MUSCULAR ATROPHY (SMA): DISEASE PHENOTYPE AND MECHANISMS (Federal Gov)

Aug 1 2009 - Aug 31 2013
P2 ALS INITIATIVE: OCULOMOTOR COLLABORATION AND MOUSE ES WORK (Private)

Jan 1 2011 - Jun 30 2013
THREE DIMENSIONAL HIGH RESOLUTION RECONSTRUCTION OF THE INVIVO ADULT NEURAL STEM CELL NICHE (NY State Gov)

Mar 1 2013 - May 31 2013
TRANSCRIPTIONAL DETERMINANTS OF MOTOR NEURON IDENTITY (Federal Gov)

Sep 15 2006 - Feb 28 2013
HUMAN IPS CELLS AS A MODEL TO STUDY ALS PATHOGENESIS (NY State Gov)

Jan 1 2009 - Dec 31 2012
ESTABLISHMENT OF SEGMENTAL IDENTITY IN EMBRYONIC STEM CELL D ERIVED MOTOR MEURONS (Federal Gov)

Jul 15 2007 - Mar 31 2012
LINKING GENETIC PROGRAMS OF DIVERSITY TO ES CELL MOTOR NEURO N CONNECTIVITY (Private)

Sep 1 2008 - Aug 31 2010
STUDY OF MOTOR NEURON SPECIFIC FUNCTIONS OF SMN PROTEIN IN THE CONTEXT OF EMBRYONIC STEM CELL-DERIVED (Private)

Feb 1 2006 - Jan 31 2008
Selected Publications
Rhee, H.S., Closser, M., Guo, Y., Bashkirova, E.V., Tan, G.C., Gifford, D.K., and Wichterle, H. (2016). Expression of Terminal Effector Genes in Mammalian Neurons Is Maintained by a Dynamic Relay of Transient Enhancers. Neuron 92, 1252-1265.
Tan GC, Mazzoni EO, Wichterle H. Iterative Role of Notch Signaling in Spinal Motor Neuron Diversification. Cell Rep. 2016 Jul 26;16(4):907-16.
Mazzoni, E.O., Mahony, S., Closser, M., Morrison, C.A., Nedelec, S., Williams, D.J., An, D., Gifford, D.K., and Wichterle, H. (2013a). Synergistic binding of transcription factors to cell-specific enhancers programs motor neuron identity. Nature neuroscience 16, 1219-1227.
Mazzoni, E.O., Mahony, S., Peljto, M., Patel, T., Thornton, S.R., McCuine, S., Reeder, C., Boyer, L.A., Young, R.A., Gifford, D.K., and Wichterle, H. (2013b). Saltatory remodeling of Hox chromatin in response to rostrocaudal patterning signals. Nature neuroscience 16, 1191-1198.
Amoroso, M.W., Croft, G.F., Williams, D.J., O'Keeffe, S., Carrasco, M.A., Davis, A.R., Roybon, L., Oakley, D.H., Maniatis, T., Henderson, C.E., and Wichterle, H. (2013). Accelerated High-Yield Generation of Limb-Innervating Motor Neurons from Human Stem Cells. J Neurosci 33, 574-586.
Nedelec, S., Peljto, M., Shi, P., Amaroso, M., Kam, L, and Wichterle, H.  Concentration dependent requirement for local protein synthesis in motor neuron subtype specific response to axon guidance cues. J Neurosci. 2012;32(4):1496-506.
Chen, J. A., Huang, Y. P., Mazzoni, E. O., Tan, G. C., Zavadil, J., Wichterle, H., 2011. Mir-17-3p controls spinal neural progenitor patterning by regulating olig2/irx3 cross-repressive loop. Neuron. 69, 721-35.
Peljto, M., Dasen, J.S., Mazzoni, E.O., Jessell, T.M., and Wichterle, H. (2010). Functional diversity of ESC-derived motor neuron subtypes revealed through intraspinal transplantation. Cell Stem Cell 7, 355-366.
Wichterle, H., Lieberam, I., Porter, J. A., and Jessell, T. M. (2002). Directed differentiation of embryonic stem cells into motor neurons. Cell 110, 385-397.