Applying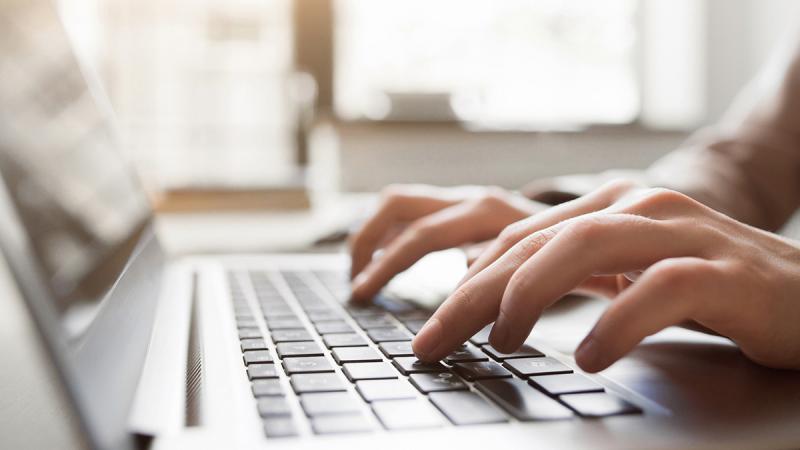 Please use the online application to apply to any of the Coordinated Doctoral Programs in Biomedical Sciences and the MA Program in Biomedical Informatics. We do not accept paper applications. Please note that the applicant must submit all materials directly, not through an agent or third-party vendor, with the following exceptions: submissions by the US Department of State's Fulbright Program and its three partner agencies IIE, LASPAU and AMIDEAST; submissions by the Danish-American Fulbright Commission (DAF); and submissions by Deutscher Akademischer Austauschdienst (DAAD). In addition, the applicant will be required to attest to the accuracy and authenticity of all information and documents submitted to Columbia. If you have any questions about this requirement, please contact the Office of Admissions at BiomedicalSciences@cumc.columbia.edu. 
Application Guidelines
Our on-line application for fall 2020 admission will be available mid-September. We ask that we receive your completed application, including all test scores, no later than December 1, 2019. Although we may evaluate any application received after this date, it is to your advantage to submit your application by the deadline, even if it is not complete at that time. We do not offer spring term admission.
Our programs are designed to provide maximum flexibility in selecting a mentor and research area. If you are undecided as to which program best serves your needs, you are encouraged to contact the individual Program Directors.
Columbia University will only accept applications to one PhD Program for any given term, regardless of the location of that program. For example, students cannot apply to both the PhD Program in Biological Sciences and one of the PhD Programs in Biomedical Sciences even though they are on two different campuses. Applicants to the PhD Programs in Biomedical Sciences will have the option of identifying a second program which will only be considered if the first program declines the admissions review.
The $110 application fee can be paid by credit card at the time of application or subsequently via check (payable to Columbia University). Please do not send international postal coupons.
Once submitted, your application fee is not refundable. The only exception to this policy is when duplicate payment is submitted for the same application for the same admissions cycle.
If you have questions about this policy or believe you are eligible for a refund, please contact us at the number below.
To expedite review, copies of transcripts should be uploaded as part of the on-line application. These may be unofficial copies. The application will also contain instructions for the electronic submission of letters of recommendation. Official copies of transcripts will be requested for accepted students.
Instructions for Submission of Transcripts When Accepting an Offer of Admission
Students who have attended schools in the US: Please submit electronic transcripts directly from your school or via the vendor that provides that service for your institution to BiomedicalSciences@cumc.columbia.edu.
Students attending Chinese institutions: You are required to contact CHESICC to arrange submission of a "Verification Report of China Higher Education Student's Academic Transcript" and a "Verification Report of China Higher Education Qualification Certificate" (for those earning a degree in China) to BiomedicalSciences@cumc.columbia.edu.
All other students who have attended an international university: If your school offers secure online delivery, please submit an electronic transcript to BiomedicalSciences@cumc.columbia.edu. If the transcript is not printed in English, please have the English translation submitted electronically as well. The transcript and translation must be sent together, directly from your school, to BiomedicalSciences@cumc.columbia.edu. If the school cannot send transcripts electronically via a secure, password-protected system, or if a required translation cannot be submitted directly from your institution, you must contact World Education Services (WES) and order a Course-by-Course Evaluation and an International Credential Advantage Package to be sent to BiomedicalSciences@cumc.columbia.edu.
To direct GRE and/or TOEFL scores to us, specify Institution Code 2619 on your Education Testing Service (ETS) forms. No department code is necessary for GRE reporting. For TOEFL reports, please use department code 45. All tests should be taken at least six weeks before the application deadline to ensure timely receipt by the admissions office.
Application available: Mid-September
Application deadline: December 1st
Admission interviews: January - March
Initial round of acceptance: Late-February
First-year classes start: Late-August
Biomedical Informatics is the only program that, in addition to a PhD program, also offers a terminal Master's program. This program is not part of the Coordinated Doctoral Programs. However, the online application should also be used to apply to this Master's Program.
To apply for admission to the MD/PhD program, do NOT use the online PhD application form. Please visit :
Columbia University Irving Medical Center - MD/PhD Program

Applications and information for the Department of Biological Sciences and all other doctoral programs of the Graduate School of Arts and Sciences that are not at located at Columbia University Irving Medical Center should be obtained from:
107 Low Library
Columbia University
New York, NY 10027
Tel: 212-854-4737
Fax: 212-854-2863