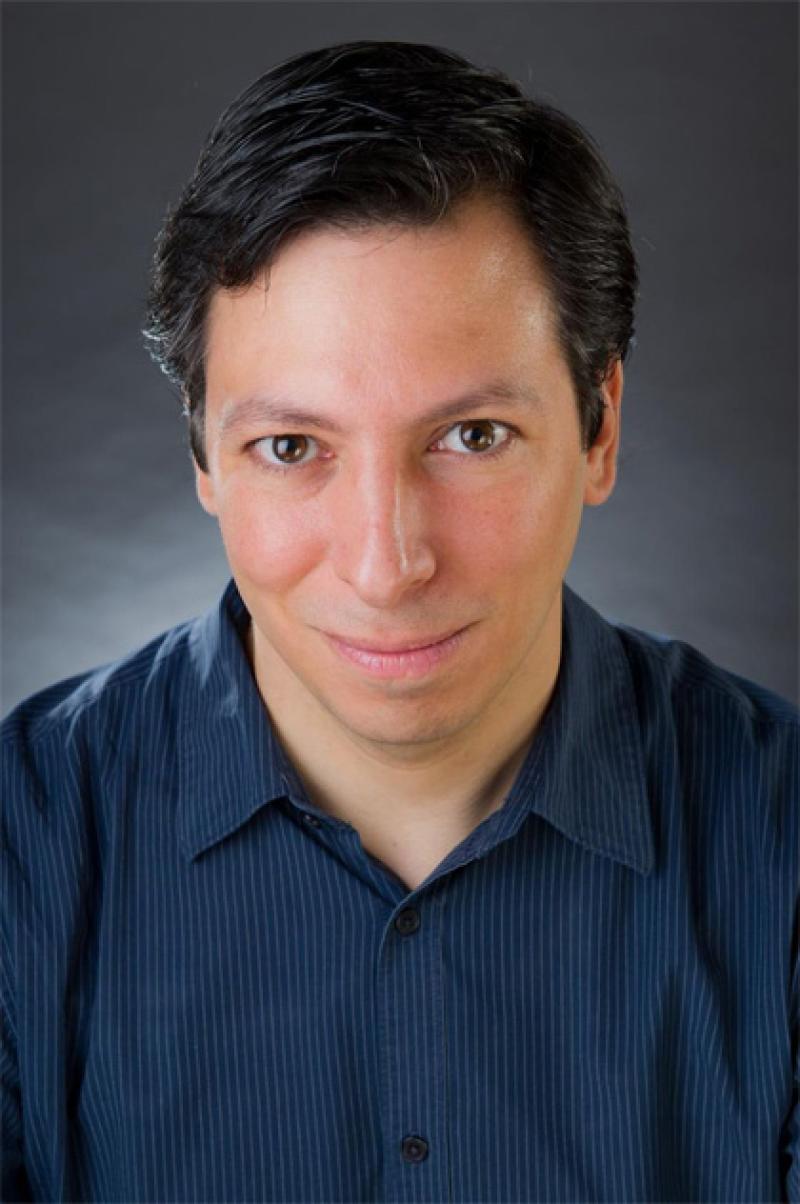 Overview
Academic Appointments
Associate Professor of Neuroscience
Credentials & Experience
Education & Training
BS, 1995 Cognitive Science, Carnegie-Mellon University
PhD, 2002 Neurobiology, University of Pittsburgh School of Medicine
Honors & Awards
2010 Klingenstein Fellow
2010 Rita Allen Scholar
2013 Harold and Golden Lamport Research Award in the Basic Sciences (Columbia University)
2013 (inaugural) Grossman-Kavli Scholar
2013 Society for Neuroscience Young Investigator Award
2014 Ludwig Schaefer Research Scholar
Research
How do the neural networks of the cerebral cortex mediate sensation? Sensory information from the environment—for touch, sight, hearing, taste, and smell—is encoded by cascades of excitation among neurons. As excitation spreads, these circuits transform the information into new representations that drive our behaviors. Neural processing underlies not only sensation but also working memory, decision making, and action planning and is inseparable from the circuits transforming that information. My laboratory has been conducting anatomical, physiological, imaging, and behavioral experiments to investigate the workings of sensory circuits, specifically in barrel cortex, which mediates rodents' sense of touch with their large facial whiskers. We employ a variety of methods in our experiments, ranging from in vivo intracellular and extracellular recording, two-photon microscopy, optogenetics, to computational modeling. Recently, our laboratory began focusing on the role of cortical layers in specific behaviors.
Research Interests
Sensory Physiology
Theoretical Neuroscience
Cognitive/Systems Neuroscience
Synapses and Circuits
Grants
THE BEHAVIORAL FUNCTIONS OF UPPER AND LOWER CORTICAL LAYERS (Federal Gov)

Jul 15 2016 - Apr 30 2021
THE ROLE OF DENDRITES IN THALAMOCORTICAL CIRCUITRY (Federal Gov)

Apr 1 2016 - Mar 31 2021
EFFECTS OF LEARNING ON MULTI-SENSORY INTEGRATION IN PRIMARY SENSORY CORTICAL AREAS (Federal Gov)

Sep 30 2017 - Sep 29 2019
THE ROLE OF THE SUPERFICIAL CORTICAL LAYERS IN WHISKER-BASED SHAPE DISCRIMINATION (Federal Gov)

Apr 1 2016 - Mar 31 2019
THE ROLE OF SECONDARY THALAMUS IN ENHANCING CORTICAL SENSORY REPRESENTATIONS (Federal Gov)

Sep 1 2016 - Aug 31 2018
CONTRIBUTION OF THE SECONDARY SOMATOSENSORY THALAMUS TO PERCEPTION OF SOMATOSENSORY STIMULI (Federal Gov)

Mar 1 2015 - Feb 28 2017
DOMINATION OF CORTICAL ACTIVITY BY SMALL GROUPS OF SYNAPSES (Private)

Sep 1 2010 - Aug 31 2015
INFORMATION FLOW IN THE PRIMARY SENSORY CORTEX (Federal Gov)

Jul 1 2012 - Jun 30 2015
ALTERNATE PATHWAYS FOR THE SPREAD OF EXITATION: FUNCTIONAL AND BEHAVIORAL STUDIES OF CORTICAL CIRCUITRY IN MOUSE SOMATOSENSORY CORTEX (Federal Gov)

Jun 1 2013 - May 31 2015
THE ROLE OF APICAL DENDRITES IN ATTENTION (Private)

Sep 23 2010 - Aug 31 2013
DOMINATION OF CORTICAL ACTIVITY BY SMALL GROUPS OF SYNAPSES (Private)

Jul 1 2010 - Jun 30 2013
Selected Publications
Lacefield CO et al (2019) Reinforcement learning recruits somata and apical dendrites across layers of primary sensory cortex. Cell Reports 26:1–9
Zhang W and Bruno RM (2019) High-order thalamic inputs to primary somatosensory cortex are stronger and longer lasting than cortical inputs. eLife 8:e44158.
Hong YK et al (2018) Sensation, movement, and learning in the absence of barrel cortex. Nature 561(7724):542-546.
Ramirez A et al  (2014) Spatiotemporal receptive fields of barrel cortex revealed by reverse correlation of synaptic input. Nat.Neurosci. 17: 866-75
Schoonover CE et al (2014) Comparative strength and dendritic organization of thalamocortical and corticocortical synapses onto excitatory layer 4 neurons. J.Neurosci. 34: 6746-58
Constantinople CM and Bruno RM (2013) Deep cortical layers are activated directly by thalamus. Science 340: 1591-4
Oberlaender M, Ramirez A and Bruno RM (2012) Sensory experience restructures thalamocortical axons in adulthood. Neuron 74: 648-655
Constantinople CM and Bruno RM (2011) Effects and mechanisms of wakefulness on local cortical networks. Neuron 69: 1061-1068
Bruno RM (2011) Synchrony in sensation. Curr.Opin.Neurobiol. 21: 701-708