Benjamin Ohlstein, MD, PhD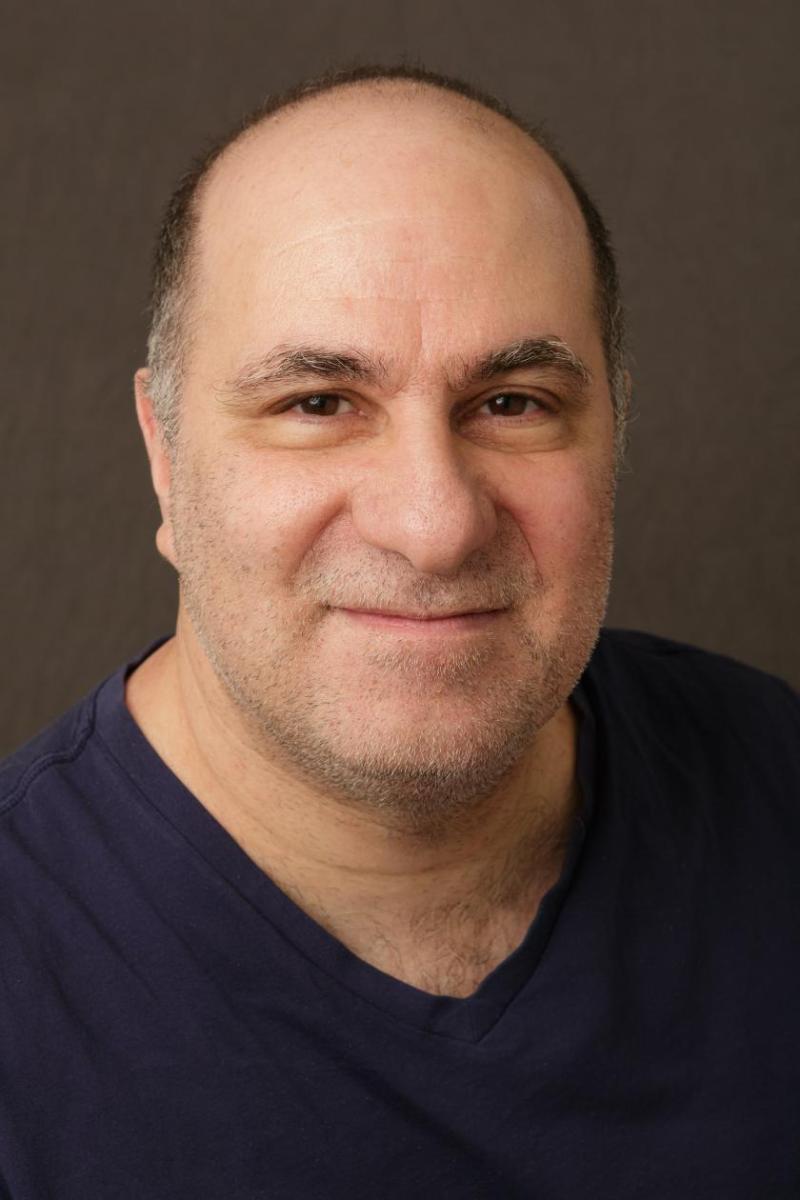 Overview
My long-term interest is to delineate the role of stem cells in mediating both normal and abnormal tissue homeostasis. During my postdoctoral fellowship at the Carnegie Institution in Baltimore, Maryland I was able to demonstrate that the adult Drosophila midgut, like the adult human intestine, is maintained by multi-potent stem cells (Nature, 2006) and that the Notch signaling pathway plays a crucial role in how stem cells give rise to enterocytes and enteroendocrine cells (Science, 2007). In my own lab at Columbia University Medical Center we have identified a novel type of stem cell niche (Science, 2010) and have uncovered an unexpected role for cell-cell contact that links nutrition to stem cell proliferation (PNAS, 2011). My lab has also identified a negative feedback loop that limits ISC proliferation after injury (JCB, 2013) and determined the molecular basis for regional stem cell specification in the intestine (Development, 2014). Recently, we have identified a novel molecular mechanism that regulates intestinal stem cell multipotency (Science, 2015). And in a separate project we have determined that lost stem cells are replaced in part by amitosis (Cell Stem Cell, 2017), a poorly understand process involving ploidy reduction that has been associated with tumorigenesis and implicated in maintaining tissue homeostasis in plants, ciliates, and vertebrates.
Academic Appointments
Associate Professor of Genetics and Development and of Medicine
Credentials & Experience
Education & Training
MD, PhD, 2002 Cell and Molecular Biology, U Texas Southwestern/Parkland Hosp
Research
The adult Drosophila midgut: A model of human intestinal stem cells and their progeny. The intestines of vertebrates are maintained throughout adult life by the activity of pluripotent intestinal stem cells (ISC's). The molecular pathways that regulate the behaviors of ISC's and their progeny underlie many important human health issues. For example, ISC's or their amplifying progeny are thought to be the source of somatically mutated cells that found new cases of intestinal cancer whereas gastrinomas, vipomas, and carcinoid are all tumors of enteroendocrine cells, a cell type derived from ISC daughters. Enteroendocrine cells produce a large variety of hormones that mediate many of the physiological processes responsible for normal and abnormal intestinal function. Prolonged intravenous nourishment or malabsorption syndromes that can result from Crohn's disease, celiac disease, inflammation or infections result in impaired gut function and may affect the intestinal stem cell itself. Current Research 1. The adult Drosophila midgut is maintained by multipotent stem cells (Ohlstein and Spradling, 2006, 2007). In order to better understand how the behavior of intestinal stem cells and their progeny are regulated, I decided to search for the presence of ISCs in the midguts of adult Drosophila melanogaster, a well studied and well-characterized model organism. The midguts of Drosophila, like vertebrate intestines, are made up of enterocytes interspersed with hormone producing enteroendocrine cells. However, unlike in vertebrates, ISCs had not been previously described in Drosophila. Using lineage labeling, I was able to demonstrate that the Drosophila adult midgut is replenished by a group of intestinal stem cells. Drosophila ISCs, like vertebrate ISCs, are multipotent, producing both enterocytes and enteroendocrine cells. The relatively small cell number and simplicity of the Drosophila midgut allows one to identify ISCs morphologically under various conditions. Moreover, it is possible to remove gene function in marked clones of these cells in order to decipher the nature and directionality of signaling events. Ultimately, a better understanding of the biology of the Drosophila ISC and its progeny, with striking similarities to their vertebrate counterparts, should help with diagnosis, treatment, and eventually cures of a wide spectrum of clinical conditions that affect the human gastrointestinal tract. 2. The adult Drosophila midgut undergoes rapid cell turnover (Ohlstein and Spradling, 2006). The adult Drosophila midgut undergoes rapid cell turnover, like the vertebrate intestine, with turnover virtually complete within one week. The Drosophila midgut is therefore likely to serve as an excellent model system to identify signals that regulate the turnover of epithelial cells in an adult tissue and the mechanism of their removal. Furthermore it provides an excellent opportunity to determine how ISCs respond to changes in cell number that may result from injury, infection, or starvation, to maintain the architecture and integrity of the intestine. 3. Notch signaling regulates ISC differentiation (Ohlstein and Spradling, 2006, 2007). Vertebrate intestines mutant for Notch signaling components produce an excess of secretory cells at the expense of enterocyte production. Significantly, removal of Notch function from Drosophila ISCs also results in the production of excessive enteroendocrine cells, suggesting that the program of enteroendocrine differentiation is likely to be conserved between vertebrates and Drosophila. Interestingly, Drosophila ISCs mutant for either Notch produce an excess of ISCs, a role that has not been addressed in vertebrates. . Future Research 1. Determine the cellular and molecular mechanisms that regulate ISCs in their niche. Work on adult stem cells in many tissues has revealed that many niches often maintain and control stem cell behavior. Defining the existence and nature of a Drosophila intestinal stem cell niche would provide an invaluable model for advancing our understanding of vertebrate ISCs, whose number, location, and regulation within the crypt remain in dispute. 2. Analyze the regulation of gut homeostasis. One of the key products of the ISC is the enteroendocrine population, which constitutes the largest endocrine organ in the body. While enteroendocrine cells represent only 1% of the epithelial cells in the gut, the hormones they produce are involved in such diverse functions as regulating gastric motility, feeding behavior, and utilization of nutrients. The mechanisms controlling the differentiation of these enteroendocrine cells appear to be conserved in Drosophila (Ohlstein and Spradling, 2006, 2007). Therefore, the Drosophila system can be used to gain a much more detailed understanding of the pathways that controls the number, type and function of enteroendocrine. 3. Determine the response of ISCs to changes in diet. Poor nutrition and starvation are known to have detrimental effects on homeostasis in the vertebrate gut. However, the mechanisms at the cellular and molecules that control these responses are currently only poorly known. The ability to manipulate the nutritional environment and genetic background of the Drosophila gut allow powerful new approaches to these questions.
Grants
2016 FACULTY SCHOLARS COMPETITION (Private)

Nov 1 2016 - Oct 31 2021
AMITOSIS OF POLYPLOID CELLS TO FUNCTIONAL INTESTINAL STEM CELLS (Federal Gov)

Aug 1 2016 - Jul 31 2020
DIABETES AND ENDOCRINOLOGY RESEARCH CENTER (Federal Gov)

Mar 15 2013 - Jan 31 2018
MAINTENANCE OF INTESTINAL STEM CELL NUMBER IN THE DROSOPHILA ADULT MIDGUT (Private)

Jan 1 2013 - Dec 31 2017
THE AMERICAN CANCER SOCIETY RESEARCH SCHOLAR GRANT (Private)

Jul 1 2013 - Jun 30 2017
THE DROSOPHILA MIDGUT: A MODEL OF HUMAN INTESTINAL STEM CELLS AND THEIR PROGENY. (Federal Gov)

Apr 23 2009 - Dec 31 2013
THE DROSPHILA ADULT STEM CELL NICHE (Private)

Jul 1 2009 - Jun 30 2013
CHARACTERIZATION OF A NOVEL NICHE INVOLVED IN (Federal Gov)

Sep 30 2010 - Aug 31 2011
Selected Publications
Lucchetta EM, Ohlstein B. Amitosis of polyploid cell regenerates functional stem cells in the Drosophila intestine. Cell Stem Cell. 2017; 20(5):609-620 PMID: 28343984
Guo Z, Lucchetta E, Rafel N, Ohlstein B. Maintenance of the adult Drosophila intestine: all roads lead to homeostasis. Curr Opin Genet Dev. 2016; 40:81-86. PMID: 27392294
Guo Z, Ohlstein B. Stem cell regulation. Bidirectional Notch signaling regulates Drosophila intestinal stem cell multipotency. Science. 2015; 350(6263). PMID: 26586765
Driver I, Ohlstein B. : (2014) Specification of regional intestinal stem cell identity during Drosophila metamorphosis.  Development  141(9): 1848-1856 
Rafel N., Ohlstein B.: Intestinal Stem Cell Specification in the Drosophila Midgut  John Wiley & Sons, Inc. ,  Hoboken,  NJ,  USA,  2014 
Guo Z, Driver I, Ohlstein B.: (2013) Injury induced BMP signaling negatively regulates Drosophila midgut homeostasis.  Journal of Cell Biology  201(6): 945-961 
Choi NH, Lucchetta E, Ohlstein B.: (2011) Nonautonomous regulation of Drosophila midgut stem cell proliferation by the insulin-signaling pathway.  Proc Natl Acad Sci  108(46): 18702-18707 
Ohlstein B, Kai T, Decotto E, and Spradling A: (2004) The stem cell niche: theme and variations.  Curr Opin Cell Biol  16: 693-699 
Mathur D, Bost A, Driver I, Ohlstein B. : (2010) A transient niche regulates the specification of intestinal
stem cells in Drosophila.  Science  327: 210-213